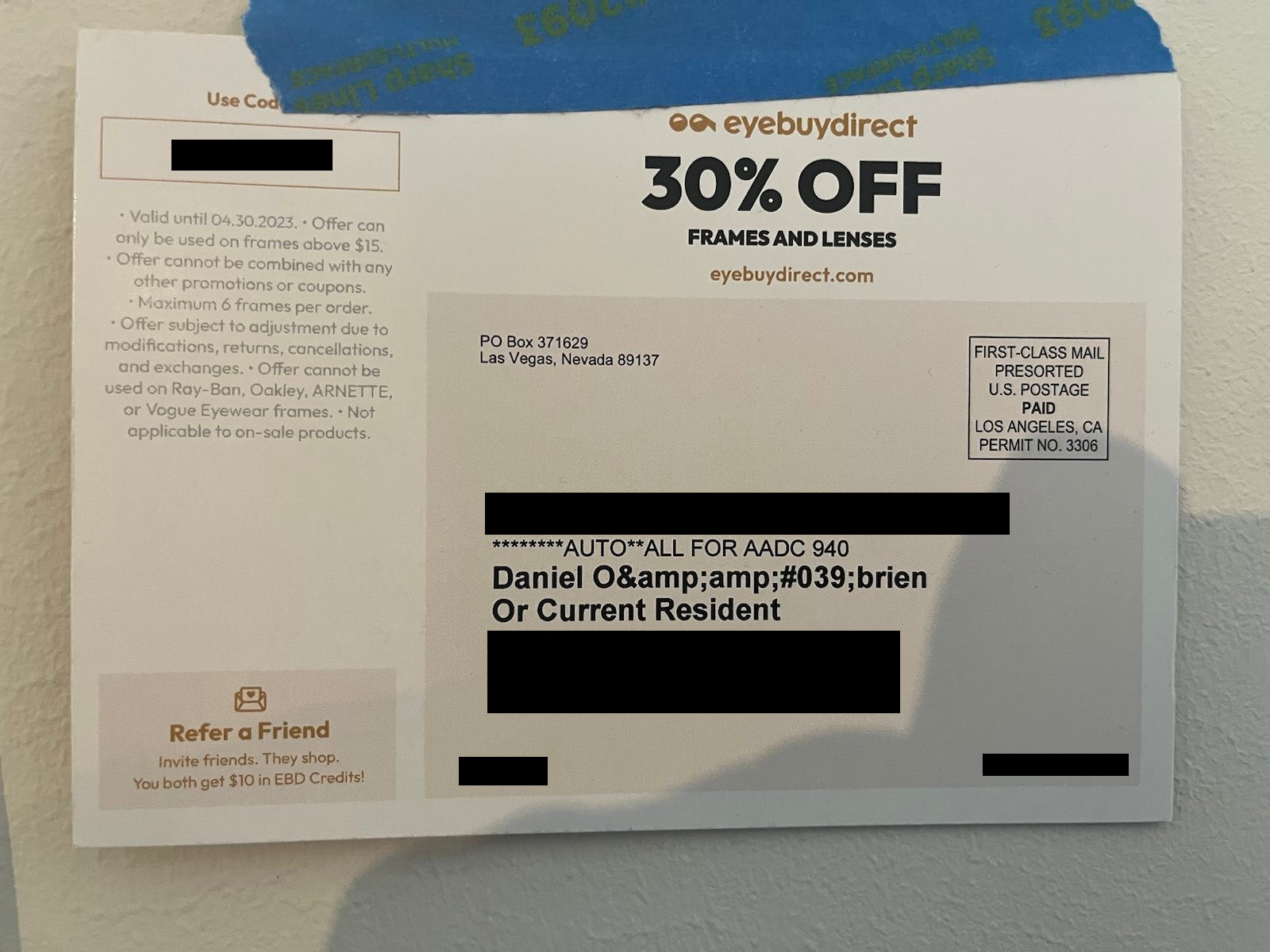 I'm hoping that the net time I get a promotional postcard from eyebuydirect, they'll have added another "&" onto my fully-escaped surname, and so on, until it overruns the postcard's CSS block into the street.
A voice-mail from Central Computer: my computer is fixed, I can come and pick it up. It felt very like a call from the vet. Shout-out to Central Computer, by the way, and possibly society as a whole: they were very friendly and kind, not only to me, but also to the other customers. For a shop full of water-cooled CPUs, LED PC cases, and mechanical keyboards, they are genuinely compassionate and engaged. Decades ago, I would have had to have put on my geek armour and dueled for my honor in these spaces. And god forbid if you didn't know exactly what you wanted if you turned up as a non-combatant. Now it felt more like we're all in it together, us and our little computer friends.
I was besieged by sleep today: Liz has picked up a cold, and my body was doing its thing of defensive unconsciousness. I mostly encourage it. There's always a moment after I wake up at 6PM, realise I've lost a chunk of the day, and despair of every being a proper human being. It's so strange to breath life and consciousness on us, and then say "here it is, existence! Oh, except for a good third of your life, you'll just be off". Maybe it's a way of breaking death to us slowly. It seems a far better memento moti than sticking random skulls in the backs of paintings, to be honest. Death? Oh yeah, it's like that thing you just had THIS MORNING. Or afternoon, in my case.
Does everyone else wake up and just wish that they were still asleep, and so on, and so on? I don't mean in a suicidal way, just "well let's just wait here, out of the way, doing no harm, until somebody needs me for something."
If I can confide: the moment one marriage ended for me was when I woke up, opened my eyes, to see my spouse staring at me, already pissed. In a moment, I thought of how that would play out for the rest of my life: to be guilty before the day had even started, to fall asleep worried about what I'd not done, and wake up only to find out what I'd forgotten. I dream frequently of obligations: filling in forms, accepting responsibilities, going back in time at moment when I might have stumbled in my duty. But there's a point between dreams and waking, between alarms, when you're mentally, physically, metaphorically off the hook. I can see that as what it's liike before being born, or after you're dead. Just babies, and older broken bodies, propped up on pillows, lounging around, looking about at each other, about to say something, and then remembering: there's nothing to say right now. Just half-listening, bemused, at what's going on downstairs.